Executive Team
Tim Williams – CEO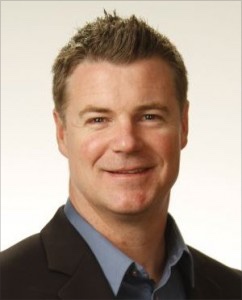 Tim Williams founded Digital West in 1999 having identified the need for business hosting and Internet services in an expanding market. His customer focus and enthusiasm for the industry have built a culture at Digital West that supports customer success, the community and his team.
Prior to founding Digital West, Tim managed an Internet Service Provider in San Luis Obispo. It was in this role that he recognized the value the Central Coast holds with the 3 expanding Cable Landing Stations, all within reach, connecting the US with all of the Pacific Rim. Having grown to a staff of 25, Digital West offers Colocation, Cloud Services, and Metro Fiber via its 30 mile (and expanding) network.
He continues his community involvement with Board seats on the SLO Chamber of Commerce, Sierra Vista Hospital, Cuesta College Foundation, Rotary de Tolosa, Economic Vitality Corp, and the San Luis Pilot's Association. Additional advisory groups include the Cal Poly School of Journalism, Cal Poly Center for Entrepreneurship and Innovation, and the Lucia Mar Foundation for Innovation.
Tim has a BS in Journalism from Cal Poly University, San Luis Obispo, and has been a life-long technology enthusiast.
Michael Boyer – Chief Operating Officer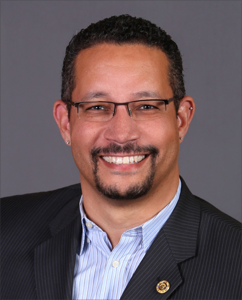 Michael has been working in technology, web content management and online marketing for over 19 years, focusing on implementation, creation and product management.
He served as the CEO of AdSmart, Inc., a digital advertising platform for the franchise industry, as well as the COO of ElementsLocal, Inc. which was acquired by Bridgeline Digital, Inc. in August of 2013. Michael has worked with many franchise companies, including UPS Stores, Sport Clips, Inc., Paul Davis, Jiffy Lube, Maaco, Glass Doctor, Floor Coverings International, Weed Man and Home Helpers.
As a self-described "jack of all trades," Michael loves getting his hands dirty in many different things, from home remodeling projects, to jogging/walking a "half" with his wife, to Saturday morning business discussions with friends, to adventurous hikes in Alaska's Talkeetna Mountains. Michael lives in Arroyo Grande, CA with his wife and son.
Sandra Davis – Chief Financial Officer
Sandra (Sandy) brings an extensive background in finance and operations for Digital West with over 28 years of experience. Sandy is primarily responsible for financial planning, strategic planning, financial reporting and analysis. Her role also includes human resources and risk management.
Prior to Digital West, Sandy served as the Vice President of Finance for a large health care Company where she focused on business development inclusive of an extensive array of mergers and acquisition that optimized the performance of the Company. Sandy also served as the Assistant Superintendent of Business for the Lucia Mar Unified School District overseeing all of the business functions, transportation, facilities and food services.
In addition, Sandy currently serves as an Executive Partner for California Polytechnic State University where she has provided lectures and mentors business students and staff related to true life business applications in finance.
Connect with Sandy on LinkedIn.
Ron Brown – Vice President of Operations
Ron Brown manages Digital West's Network Operations Center, Engineering and Metro Fiber services. His teams focus on designing our infrastructure to have maximum reliability and scalability.
Ron's experience spans 15 years in Information Technology. Before he joined Digital West, Ron helped an alternative energy company grow from 60 to over 700 employees in five years, served as a technical resource for numerous equity investments and acquisitions, and held leadership positions in two other 24×7 Network Operation Centers.
Ron is an active supporter of the EFF (Electronic Frontier Foundation), Child's Play, and Hackers for Charity.
Meg McCall – Director of Marketing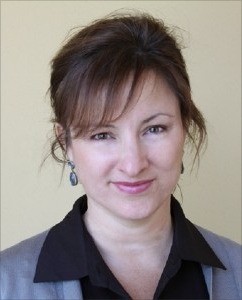 Meg was brought on in 2013 to drive Digital West's marketing strategies as the company expands globally. Previously, Meg served as Marketing Director for several years at Mindbody, a SaaS business software management provider, where she contributed to the company's phenomenal year-over-year growth.
Before relocating to the Central Coast, Meg was a "cheese head" living in Madison, Wisconsin, where she worked as a Senior Marketing Manager in the large IT division of UW-Madison (also her alma mater) from 2004 to 2009.
Meg has an MBA and is an avid writer. A wearer of many hats, she also runs her own company, Angle Oar, which manufactures a newly patented kayak paddle for people with upper body strength limitations. In her downtime, Meg loves to play soccer as much as her body will allow!
Connect with Meg on LinkedIn.
Logan Johnson – Operations Manager
Logan Johnson began at Digital West in early 2015 as the Network Operations Center Supervisor. Before coming to Digital West, he was the General Manager and owner of The Shack, a local restaurant and bar, where he supervised dozens of employees and organized the day to day operations of the restaurant. Before diving into the restaraunt business, Logan worked as an IT manager for a small software company in Tulare, CA. Logan attended Fresno State University and is a happy father of three.
Nathan Terrell – Development Manager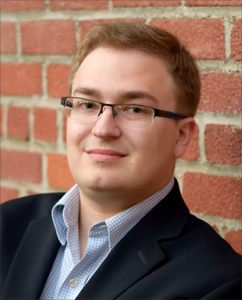 Nathan has been working the IT field for over 10 years, across a variety of businesses and industries. In 2014 he joined Digital West to lead the Engineering Department. He brings an in-depth knowledge of business processes and technical know-how to provide unparalleled service offerings to Digital West's customer base. Prior to working at Digital West, Nathan managed the IT Operations Department for Sunrun, Inc. When Nathan is away from his keyboard, he enjoys reading, spending time with his family and the occasional trip to Disneyland.
AdSmart, now a part of Digital West Networks, Inc., provides mobile advertising software for real estate and franchise companies. Together, Digital West and AdSmart provide businesses all their IT-related and digital marketing needs through one trusted vendor.